Routes
Rockin to Rimini 2017
This banger rally takes us through some of the most amazing scenery Europe has to offer, from the Alps to the Dolomites and then south to Rimini. This route even offers a chance to drive over the largest mountain pass in Italy, twice the height of Ben Nevis. With miles of sandy beach, 1000s of bars to choose from and big dollop of Italian chic, Rimini is one of the most famous beach resorts in Europe and a fantastic destination to end this rally. Fly back from Bologna (Easyjet) Ancona (Ryan Air) or Venice (everyone else...)


Day 1 LIlle- Thun
The Rockin to Rimini banger rally kicks off in the vibrant and cultural city of Lille in northern France. Following registration and briefing the banger rally heads off on a remarkable course covering five countries in just one day! With the final destination being Thun, just on the edge of the Swiss Alps.
---
Day 2 Thun to Livigno
As the rally leaves Thun we warm the cars up heading round a magnificent alpine lake before snaking straight up the first spectacular mountain pass of the day. Cars will be heading over five to seven passes on this first monster day finishing off in the northern Italian ski town of Livigno, a fantastic duty free ski resort.
---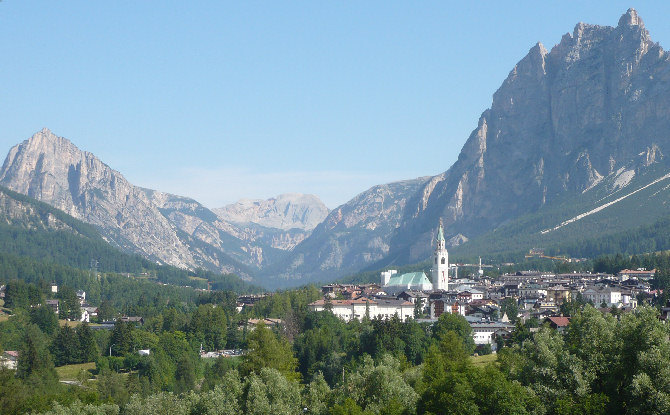 Day 3 Livigno to Cortina:
Day 3 of the banger rally is another amazing mountain day. This time the rally heads up over one of the highest passes in Italy (Stelvio) before continuing on to the stunning Dolomite mountains between Italy and Austria. We Stop for the night in Cortina d'Ampezzo - Home of the 1956 Winter Olympics.
---
Day Cortina to Rimini:
On the final day of the rally the teams continue south to the final destination, Rimini - one of Europes most famous seaside resorts. The route today is pretty stright forward but those wanting to win the event will have to use their maps and get off the beaten track a bit! We will meet at the beach in the afternoon for beers and ice cream before heading on to a lively city centre bar for the final celebrations where food will be provided followed by the announcement of the coveted 'Wacky Rally Awards'.
---
SIMPLY FILL IN THE FORM BELOW AND WE WILL CONTACT YOU TO ANSWER ANY QUESTIONS AND TO TAKE YOUR SIGN UP.
Registered Teams
| Car No. | Team Name | Team Members | Teamsite URL | Points |
| --- | --- | --- | --- | --- |
| 363 | Meade's on tour | John and Sylvie | Visit team rally site | 0 pts |
| 362 | Bumbleance | Martin and co | Visit team rally site | 0 pts |
| 359 | Radio Norwich | Steve and John | Visit team rally site | 0 pts |
| 361 | NASCARnage | Ben, Nick, Alex and Tim | Visit team rally site | 0 pts |
| 355 | Metric | Jan and co | Visit team rally site | 0 pts |
| 344 | Cunning Stunts | Samuel, Matthew, Richard and Sean | Visit team rally site | 0 pts |
| 342 | Mackerel Deanz | Michael, Rich, Alun and Frances | Visit team rally site | 0 pts |
| 341 | Hendon Flyers | Tim, Jay and Matt | Visit team rally site | 0 pts |
| 340 | Team Goat | Jane and George | Visit team rally site | 0 pts |
| 338 | Rock or Rust | Sam, Jim and co | Visit team rally site | 0 pts |
| 337 | Metal butchers | Eddy, Alison and Jezz | Visit team rally site | 0 pts |
| 336 | Psychos | Ian, James, and Ian | Visit team rally site | 0 pts |
| 335 | Swamp Things | Charles, Simon and Gavin | Visit team rally site | 0 pts |
| 334 | Are We There Yet | Jon and Anders | Visit team rally site | 0 pts |
| 333 | Fat Busters | Lee and Matt | Visit team rally site | 0 pts |
| 323 | I cant believe its not a city | Kev, Rob, Gary and Gary | Visit team rally site | 0 pts |
| 321 | the Pits | Clairebear, Buff, Triggs, Maff and Phil | Visit team rally site | 0 pts |
| 315 | JD and Smoke | Duncan and Jack | Visit team rally site | 0 pts |
| 318 | The young ones | Nigel, Karl and Mark | Visit team rally site | 0 pts |
| 316 | Team Wexford | Aarron, Paddy, Graham and TJ | Visit team rally site | 0 pts |
| 304 | BATMAN AND ROBIN | Andrew and Stef | Visit team rally site | 0 pts |
| 303 | The Dukes of Norway | Trond. Fredik | Visit team rally site | 0 pts |
| 300 | Team Niall | Niall and co | Visit team rally site | 0 pts |
| 291 | The Wondering Arms | Alex and Craig | Visit team rally site | 0 pts |
| 289 | The Surf Dudes | Rob, Andrew and Robert | Visit team rally site | 0 pts |
| 284 | The Cow Car | John and Toby | Visit team rally site | 0 pts |
| 282 | Velcro Virgins | Bob, al, Jim | Visit team rally site | 0 pts |
| 281 | Team Colin | Colin and Emma | Visit team rally site | 0 pts |
| 278 | The Usual Suspects | David and Owen | Visit team rally site | 0 pts |
| 275 | The Pebmarsh 4 | Kevin,Mark, Ashley | Visit team rally site | 0 pts |
| 274 | Team Tank | Kevin and Michael | Visit team rally site | 0 pts |
| 273 | Team Nevasunk | Alan, Raymond and Donald | Visit team rally site | 0 pts |
| 266 | Marco Polo | Mark and Julie | Visit team rally site | 0 pts |
| 265 | llamedos racing | Stuart and Mark | Visit team rally site | 0 pts |
| 260 | Pidley Mountain Rescue | Dave and Ian | Visit team rally site | 0 pts |
| 258 | Down Below | Lee and Steve | Visit team rally site | 0 pts |
| 249 | Team Scoobie | Dan, Trevor, Jennet and Chelsea | Visit team rally site | 0 pts |
Subscribe to our Newsletters